UPC: 155-706-05200
Brand: Vintage Speed
130mm Diameter Vintage Speed Classic Sport and Super Flow Mufflers
Features:
1. ±4mm Adjustable flanges for stroker or narrower engines.
2. Sport muffler for engine up to 125 HP.
3. SuperFlow muffler for engine up to 150HP.
4. 100% #304 stainless steel muffler, tail pipes and headers.
5. Fiberglass fire sleeve on #2 and #4 header pipes were designed to protect fresh air hoses.
6. Include stainless steel 111 298 051A gaskets for heater boxes.
7. Compatible with early pre-59 bus models also (Barn Door to Press Bumper) but will be very close to apron.
Can not find the product you want? You can go to the old website here.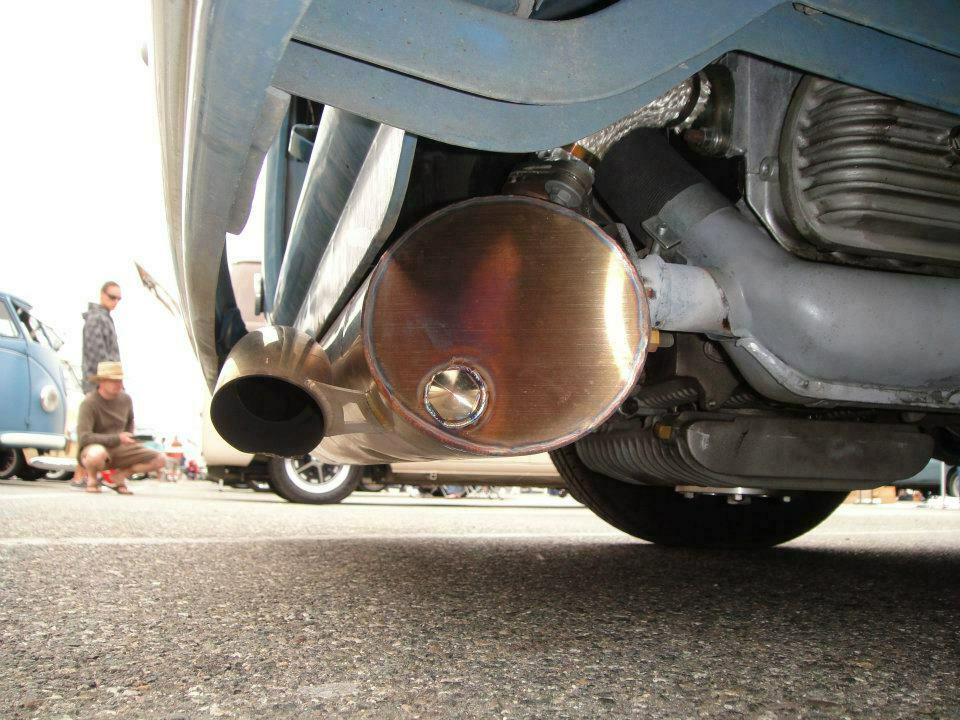 Options:
1. Factory Type 181 style heat riser. #2 cylinder positive pressure side. #4 cylinder negative pressure side.
2. Flange adaptors for muffler to flange heater box. Heater box 35mm flange sold separately.
Shipping cost by EMS(4~8 days) is 98USD worldwide.